Rev. Stephen Skinner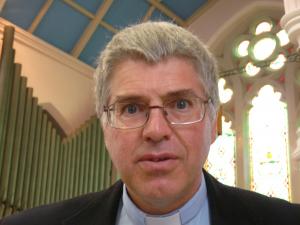 Minister at Broadstairs, Ramsgate Hardres Street Union Church.

My ministry began in 1990, after three years at Wesley College, Bristol, in the Liskeard and Looe Circuit in Cornwall with my wife Jane and three children. Next we moved to the Worthing Circuit, West Sussex, now with four children. Our journey continued east to the Dover and Deal Circuit and then on to the Thanet Circuit which is now part of the Canterbury and East Kent Circuit.
Never having sought superintendency, it has been a surprise to discover that it is an enjoyable experience, especially being able to guide and encourage the Circuit. I am looking forward to continuing this ministry in the wider context of the new Circuit with colleagues and disciples, creating more opportunities for growing in faith and sharing the good news of our Lord Jesus. We look forward to discovering what our loving, faithful God has in store for us as a family and a Circuit.

Back to all Ministers