River Methodist Church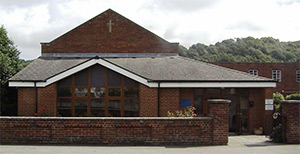 Whether you've just moved into River, are looking for a church, or are completely new to church, we'd like to extend a warm welcome to you.

River Methodist Church is a part of the Canterbury and East Kent Circuit of the Methodist Church and is also in local covenant with our friends at St. Peters' and St Pauls' Church, River. This covenant means that we work together as a Christian presence in our community through joint worship events, schools work and opportunities for fellowship. River Methodists are also involved in the work of Christians Together in Dover, including community outreach projects such as Dover Foodbank, Soup Kitchen and Street Pastors.
Services: Sunday worship at 10.30am and 6.30pm
Back to all Churches